Welcome To The African Nova Scotian Community Calendar of Events. A list of events year-round.
If you would like to submit an event please complete the online form by clicking on the add event button and your submission will be reviewed and posted within 1 week.

Exploring Sand Hill – Faces and Places
February 3, 2021
@
9:00 am
–
February 28, 2021
@
5:00 pm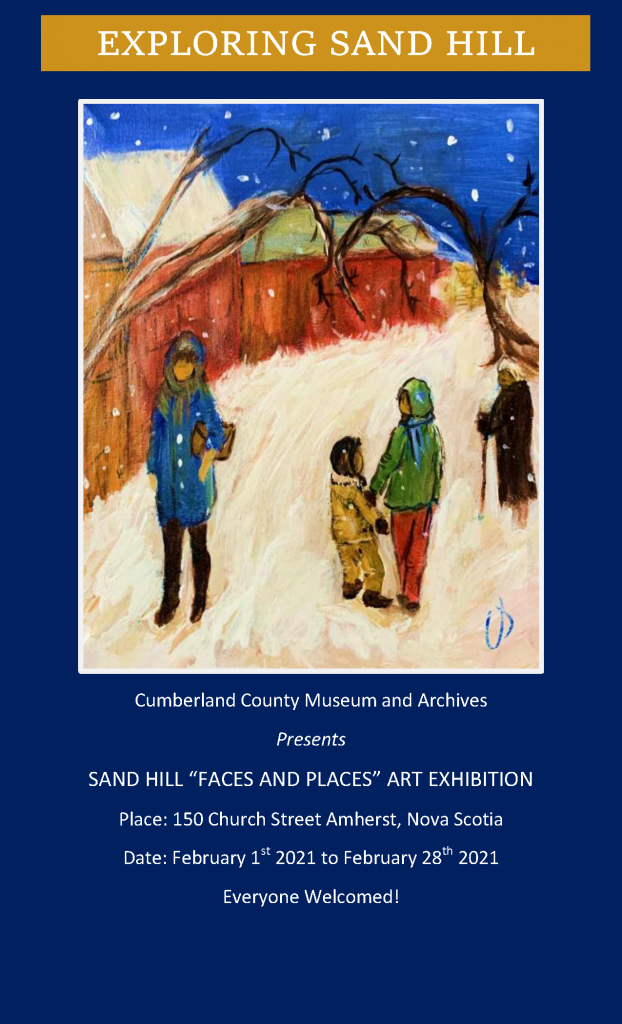 The Cumberland County Museum and Archives will celebrate African Heritage Month with a new art exhibit entitled Exploring Sand Hill – Faces and Places. The exhibit includes ten original fine art pieces and a mini publication by local artist and author D. M. Strong. The exhibit, coined "Faces and Places – Yours to Discover," by Strong was created from memoirs and musings of days gone by on Sand Hill. Local schools and the general public are encouraged to engage in meaningful conversations around the art exhibit and learn more about the historic Black community and the benefits of connecting heritage, culture and art. The exhibit showcases the artist's renditions of places and faces that include the former Highland View Hospital built in 1904 due to a Typhoid Fever outbreak, the Old Stage Coach Stop owned by Mr. Douglas Gay, a great uncle of Dwayne Johnson "The Rock," green spaces such as Dickey Park where the self identified travelling Gypsies congregated with their delightful wares in wagons and E.T. Hunter's store, a favorite meeting place to share the latest news, weather, sports and fellowship. Everyone is welcomed to share in this important exhibit.
The community event calendar is a service offered by the Black Cultural Centre for Nova Scotia. All efforts are made to ensure the information is current and up to date, however we are not responsible for errors or omissions as the information is provided by public submissions.  Disclaimer