Welcome To The African Nova Scotian Community Calendar of Events. A list of events year-round.
If you would like to submit an event please complete the online form by clicking on the add event button and your submission will be reviewed and posted within 2 business days.

African Heritage Month – Black Ice Film Screening
February 21
@
6:30 pm
–
9:00 pm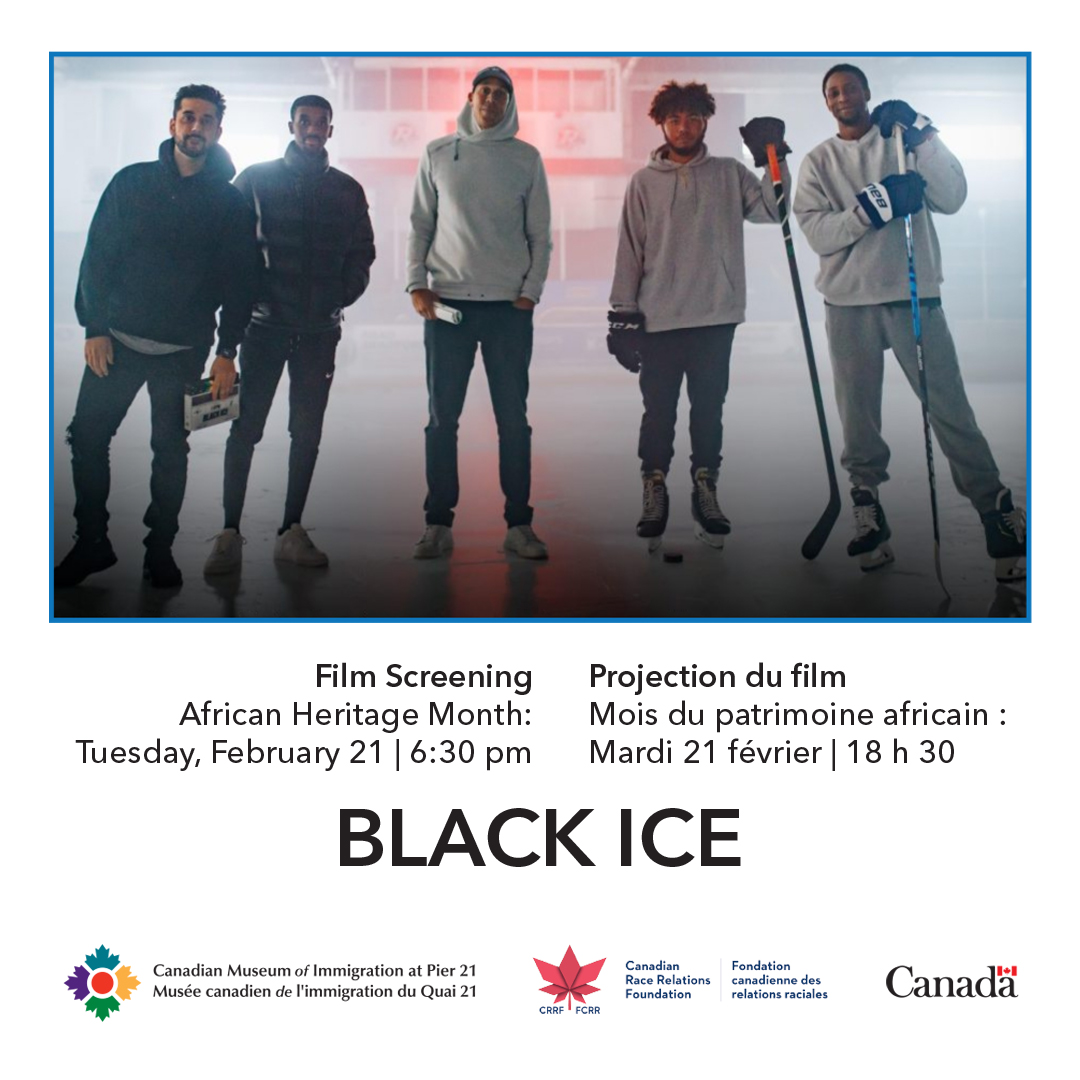 In partnership with the Canadian Race Relations Foundation, we are proud to screen Black Ice. This incisive, urgent documentary examines the role of Black players in Canadian hockey, from pre-NHL contributions to the game to the struggles against racism that continue to this day. Directed by Oscar nominee Hubert Davis and executive produced by LeBron James, Drake, and Maverick Carter, Black Ice is a sobering survey of systemic marginalization within one of the world's most beloved team sports.
From its formation in Nova Scotia in 1895 to its dissolution in 1930, the Coloured Hockey League was the home for Canada's best Black players, and the stage for their innovations in how the game was played. The CHL was the first league to see goalies dropping to their knees to make a save, while Eddie Martin of the Halifax Eureka was the first player to deploy the slapshot.
Decades after the league dissolved, when Black players finally became part of the NHL, the sense of triumph that accompanied that overdue inclusion was rapidly tempered by racist incidents both on and off the ice — sometimes by toxic fans, sometimes by those within the industry, including fellow players and even coaches.
Davis brings together an incredible roster of players to offer insight and testimony — women and men from both major and minor leagues, including Akim Aliu, Saroya Tinker, Mark Connors, and Wayne Simmonds. Their stories are eye-opening and often painful, but their bravery in sharing their stories, along with their faith in the fundamental beauty and excitement of hockey, infuse Black Ice with a galvanizing sense of hope for a more inclusive future.
The film screening will be followed by a panel discussion.
The community event calendar is a service offered by the Black Cultural Centre for Nova Scotia. All efforts are made to ensure the information is current and up to date, however we are not responsible for errors or omissions as the information is provided by public submissions.  Disclaimer