2022 African Heritage Month Poster
The 2022 African Heritage Month Poster will be unveiled January 26, 2022.
Watch Live Online: www.bccns.tv
January 26th, 2022 at 10 AM (Atlantic Time)
CELEBRATE AFRICAN HERITAGE MONTH 2022
Sharing the History and Culture of African Nova Scotians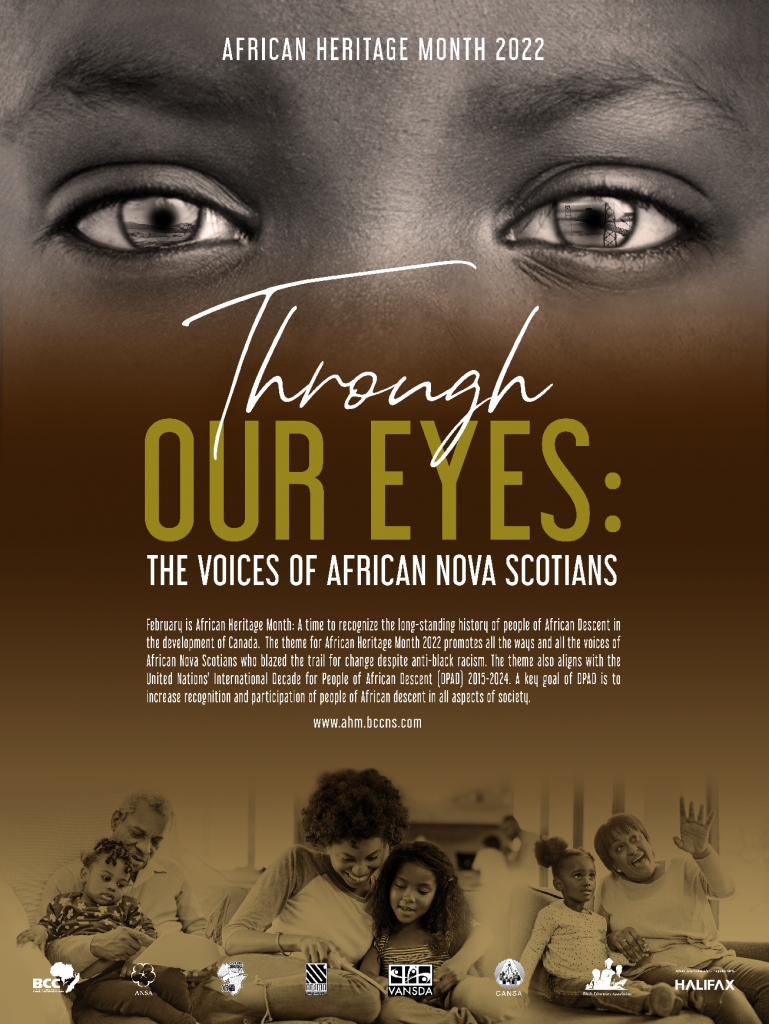 This year's African Heritage Month provincial theme, Through Our Eyes: The Voices of African Nova Scotians, recognizes the long-standing history of people of African Descent in the development of Canada. This theme explores and examines the affects of anti-black racism and the voice of African Nova Scotians who blazed the trail for change. The theme also aligns with the United Nations' International Decade for People of African Descent (DPAD) 2015-2024. The goal of DPAD is to strengthen global cooperation in support of people of African descent, increase awareness and the passage towards presence in all aspects of society.
Nova Scotia has over 50 historic African Nova Scotian communities with a long, deep, and complex history dating back over 200 years. African Heritage Month provides us with another opportunity to celebrate our culture, legacy, achievements, and contributions of our people – past and present.
Download the Poster and Social Media Graphics