Welcome To The African Nova Scotian Community Calendar of Events. A list of events year-round.
If you would like to submit an event please complete the online form by clicking on the add event button and your submission will be reviewed and posted within 2 business days.

28 Day Series: Celebrating Black history Month Through Black Women Entrepreneurs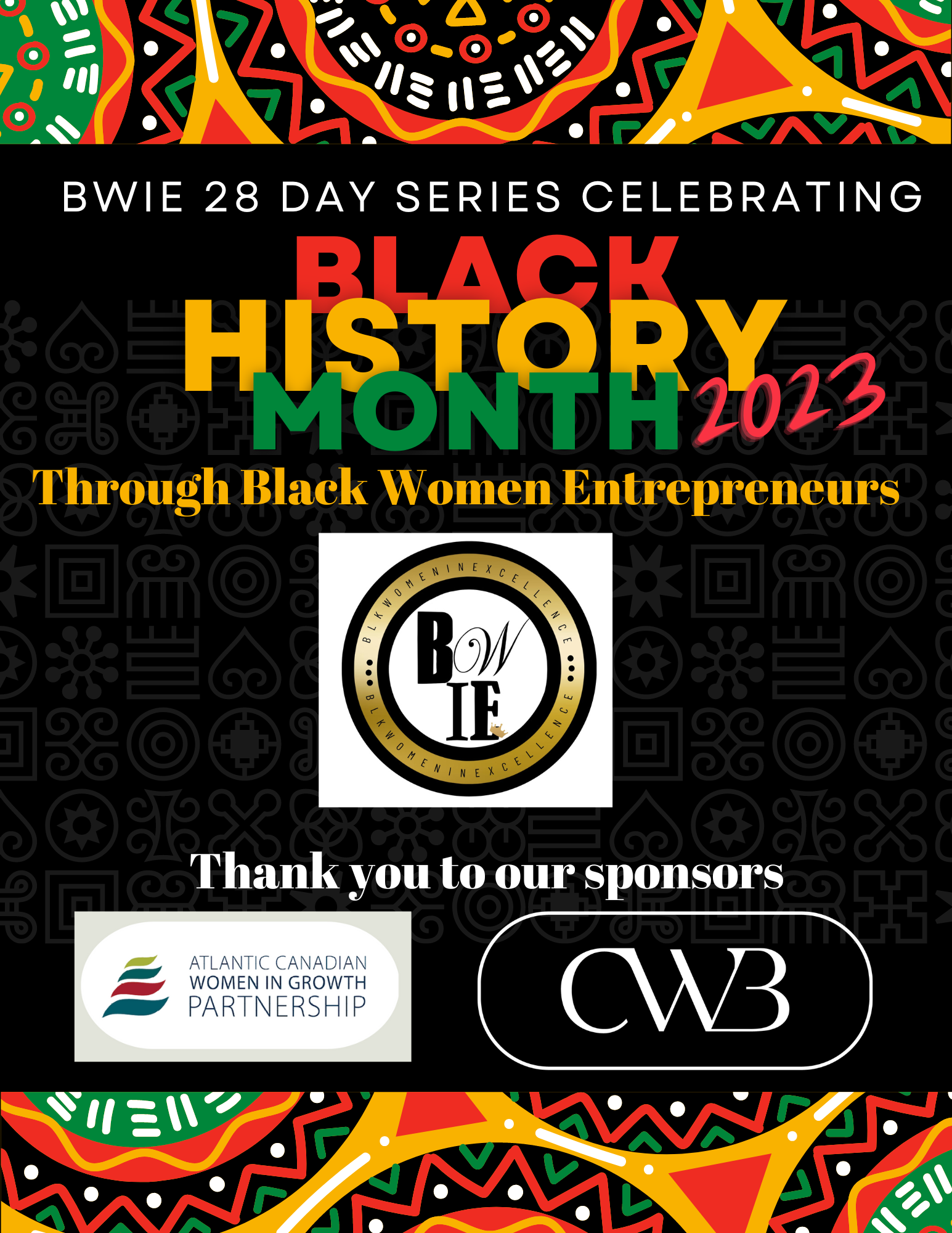 To boost the presence of the African Nova Scotian women businesses and culture, this project is designed to promote the businesses and culture to further address  the gaps in the African Nova Scotian community and the community at large. This project, 28 Day Series- Celebrating Black History Month through Black women Entrepreneurs '  aims to give African Nova Scotian women in business a  voice in the community and to be celebrated and recognized for their contribution the the economic development in Nova Scotia
This project  whereby 28  African Nova Scotian women  business through  Blk Women in Excellence organization, will have the opportunity to do a 3 min solo interview and then join red table conversations as a series.. The selected businesses will have to have African Nova Scotian  cultural component attached to their business. These will be captured and shared nationally.
Before their stories are capture, the selected businesses will have the opportunity  to go through a series educational session on how to elevate their business in  front a camera. These educational sessions will teach them how to market their  business, pitch, and body languages etc.   The series will be videotaped in 1 day, at the Delmore Buddy Daye Learning Institute ( Jan 7, 2023) and the edited version will be delivered to Blk Women in Excellence by Jan 25th 2023.  We will then post each of the women's bios, images, short video for 28 days February 2023, along with the red table discussions. Some of the the topic would be 
What are your barriers to starting a business?
What are the  barriers to access to capital / Grants
The colonization of mind frames in the Black communities
What supports would be beneficial to sustaining your businesses
What bias do  you face as a  Black woman in business?
Does racism & Discrimination play a factor in your day to day business dealings?
How do you feel about the ecosystem in Canada? 
The community event calendar is a service offered by the Black Cultural Centre for Nova Scotia. All efforts are made to ensure the information is current and up to date, however we are not responsible for errors or omissions as the information is provided by public submissions.  Disclaimer