Welcome To The African Nova Scotian Community Calendar of Events. A list of events year-round.
If you would like to submit an event please complete the online form by clicking on the add event button and your submission will be reviewed and posted within 2 business days.

African Heritage Month – Calypso Celebration
February 2
@
7:00 pm
–
9:00 pm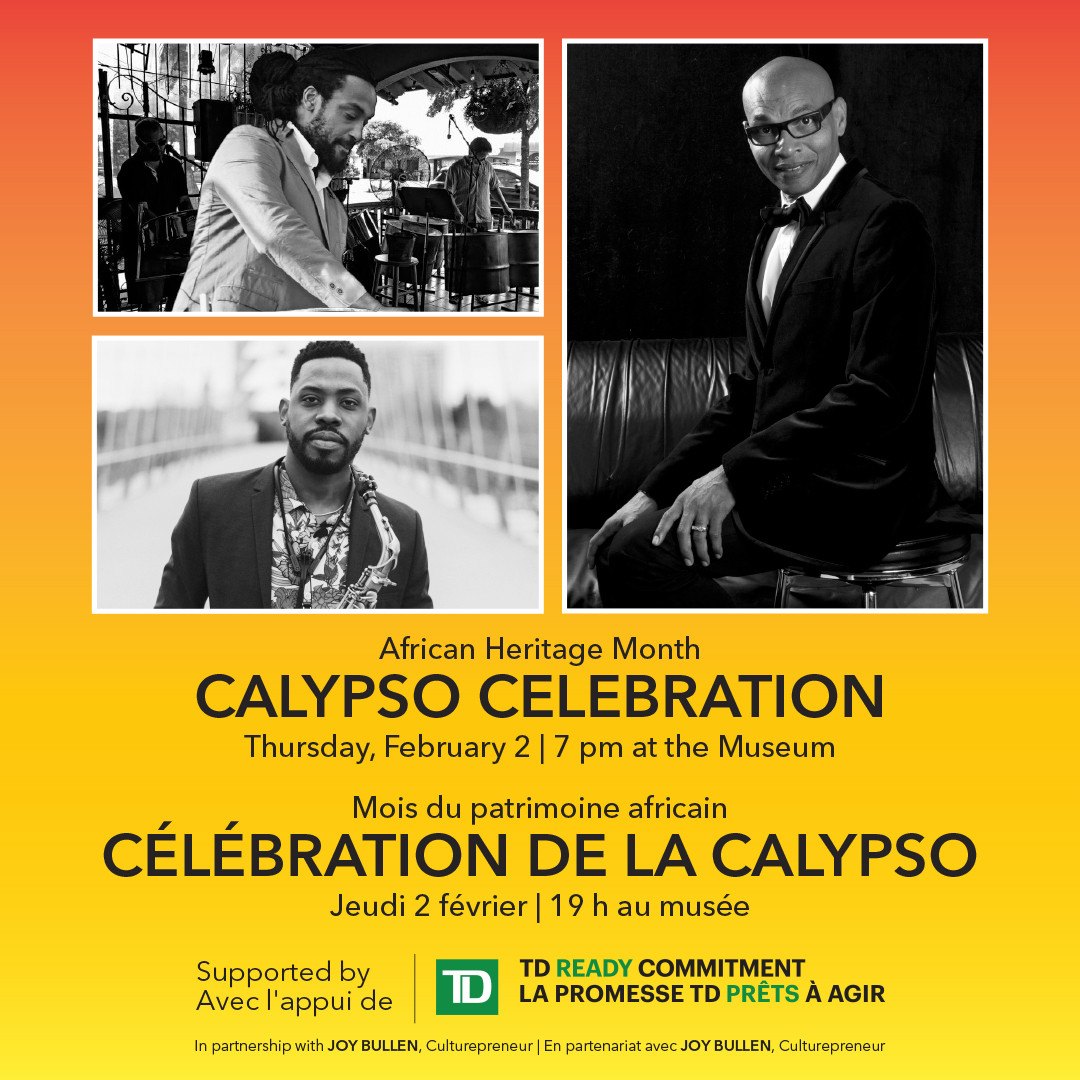 A burst of music kick off the African Heritage Month celebrations here at the Museum of Immigration at Pier 21, a captivating winter performance that brings a vibrant combination of musical traditions to the stage, celebrating the heritage of Caribbean immigrants to Canada.
Trinidadian-born saxophonist and composer Jesse Ryan teams up with pianist Eddie Bullen and percussionist Garrett Burgess for a deep dive into the connections between jazz and afro-Caribbean music.
From Calypsonian Lord Kitchener and Kaisojazz musician Clive Zanda, to Nat King Cole and Sonny Rollins, these extraordinary musicians will bring audience members on a musical journey through the Caribbean and beyond!
The community event calendar is a service offered by the Black Cultural Centre for Nova Scotia. All efforts are made to ensure the information is current and up to date, however we are not responsible for errors or omissions as the information is provided by public submissions.  Disclaimer