Welcome To The African Nova Scotian Community Calendar of Events. A list of events year-round.
If you would like to submit an event please complete the online form by clicking on the add event button and your submission will be reviewed and posted within 2 business days.

Downtown Halifax's "African Heritage Month" light show will take you on a journey, shore to shore.
February 1
@
6:00 pm
–
February 28
@
11:00 pm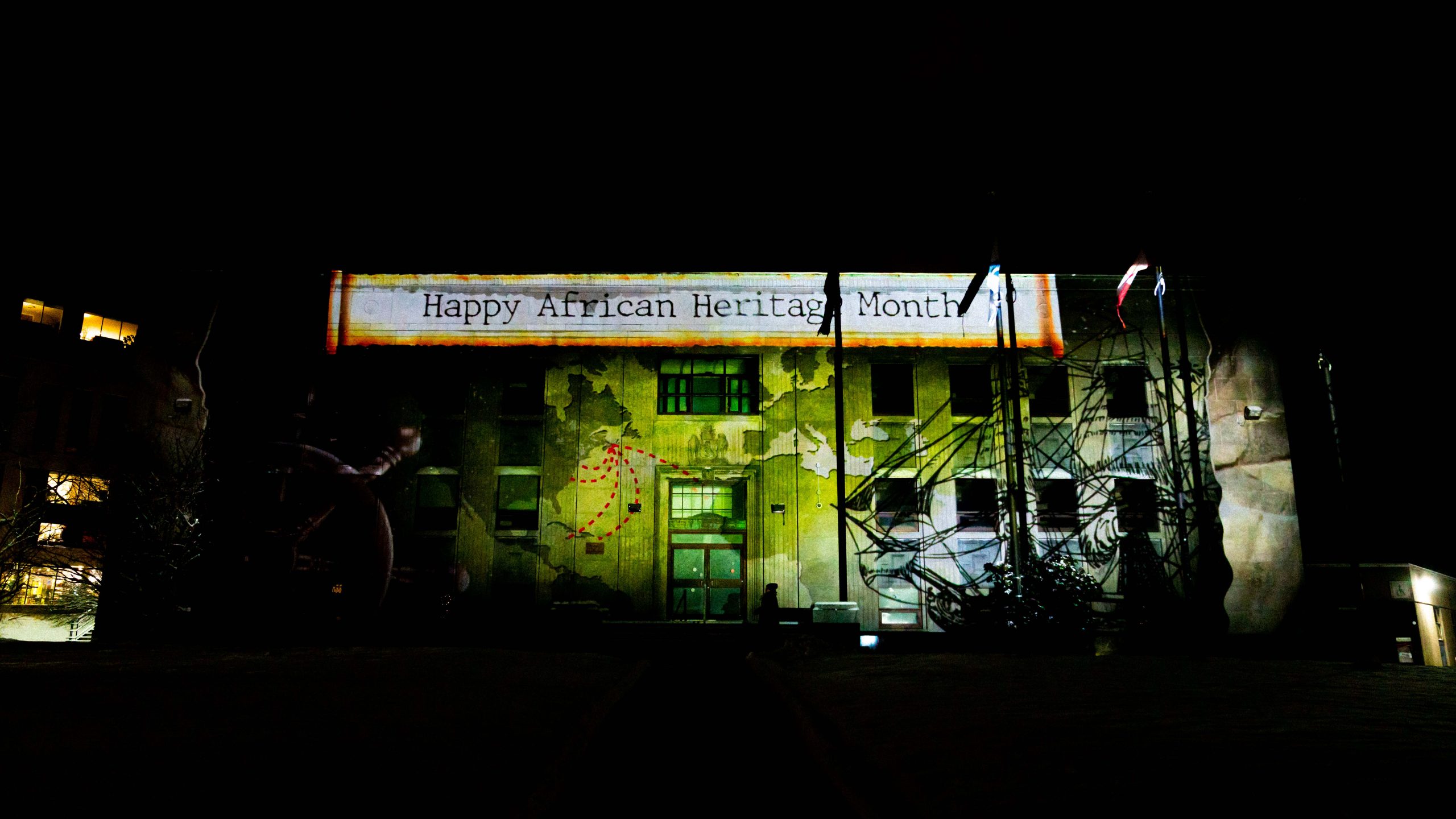 February 1, 2023
For Immediate Release
Downtown Halifax's DELIGHTFUL DOWNTOWN "African Heritage Month" light show starts tonight!
(Halifax, N.S.) – Downtown Halifax Business Commission's (DHBC) DELIGHTFUL DOWNTOWN "African Heritage Month" light show at Grafton Park (corner of Spring Garden Road. and Grafton Street) starts tonight at 6 p.m. and will be projected on the former Halifax Memorial Library nightly throughout February.
This special light show is a dedication to this year's African Heritage Month theme, 'Seas of Struggle – African Peoples from Shore to Shore,' and highlights four different migrations that people of African descent embarked on, to arrive on Nova Scotian shores.
This vivid production was conceptualized by DHBC's placemaking team and designed by Nick Iwasko of Wasko AV, with special advisement from Halifax Regional Municipality's Office of Diversity & Inclusion and their African Nova Scotian Affairs Integration Office (ANSAIO). The show also includes original music, composed by Bradley "Raslaxx" Frankson of Legacy Music.
"When creating the audio for this show, I really wanted to paint a picture. All the sounds, instruments, music genres, were chosen specifically for each scene. I wanted to take you on a journey," says Frankson. "The text in this show is just as important as the visuals, so it was important that the audio captivate the audience, allowing you time to absorb what you're seeing and hearing, and let it sink in."
DHBC's DELIGHTFUL DOWNTOWN "African Heritage Month" light show runs three minutes in length and focuses on the arrival of the Black Loyalists, the Jamaican Maroons, the Refugees of the War of 1812, and the Caribbean Migrants, and how each group contributed to the prosperity of Nova Scotia.
"Our original goal with these light shows was to attract more people to Downtown Halifax," says Paul MacKinnon, CEO of DHBC. "But once we started planning them, we also realized how powerful our resources and platforms can be, to educate, and help marginalized communities spread awareness. Ensuring the people of Nova Scotia feel represented in DHBC's work is important to us."
DHBC's "African Heritage Month" light show is one of many light shows being shown throughout the month of February, as part of DHBC's DELIGHTFUL DOWNTOWN at Grafton Park.
For more information on this show and for the full DELIGHTFUL DOWNTOWN at Grafton Park light show schedule go to: https://downtownhalifax.ca/delightful.
The community event calendar is a service offered by the Black Cultural Centre for Nova Scotia. All efforts are made to ensure the information is current and up to date, however we are not responsible for errors or omissions as the information is provided by public submissions.  Disclaimer